Steel Die Forging Products & Connecting Rod manufacturer in China with OEM world-class quality.
In the year of 2001, our connecting rod company- Shandong Huachen(TECH) Connecting Rod Co., Ltd was established and ever since, it has consistently focused all its activities on the research and producing of Connecting Rod. By doing so it has grown from a small family workshop into a professional OEM manufacturer of Connecting Rod in China. In order to better control the quality of our products from the source, in October 2010, our forging company - Chiping Yida Machinery Manufacturing Co., Ltd(Yida Forging) was established in Boping Industrial Park, Liaocheng City, Shandong Province, China. It is a professional forging parts manufacturer and a member of connecting rod Committee of China Forging Association.
We manufacture OEM-quality CONNECTING RODS & DIE FORGING PARTS for Diesel Engines of Diesel Generator Set, Tractors, Automobiles, Marine, Earthmoving & Construction Equipment and Compressors with IATF16949: 2016 Certification.
We are the designated connecting rod supplier of China famous engine manufacturers, such as FAW-Wuxi Diesel Engine Works, Yunnei Power, Yuchai Power, Yangdong and Shandong Huayuan Laidong Engine Co., Ltd etc. We also developed the Fracture Split (Crack) (The latest High Quality and High accuracy process) for forging connecting rods.
We are looking for cooperation with the OEM Market and After-sale market all over the word.
---
Shandong Huacheng(TECH) Connecting Rod Co.,Ltd
Chiping Yida Machinery Manufacturing Co., Ltd
We are high-tech enterprise specializing in R&D and production of Forging Parts, and Connecting Rod of diesel engines for automobiles, construction machinery, agricultural machinery and pumps.
Founded in 2001, the company covers an area of 20,000 square meters and has 180 employees. It is a member of the connecting rod Committee of China Forging Association, the National Federation of Commercial Vehicle Parts Manufacturing and Marketing, and the professional committee of pickup truck SUV of the National Federation of Industry and Commerce.
We have more than 20 years of forging technology, management personnel and 2500 tons, 1600 tons, 1000 tons and 630 tons professional forging production lines; has 6 advanced professional manufacturing production lines, 2 cracking production line, 50 CNC machining centers for connecting rods; has coordinate measuring machines, metallographic microscopes, chemical laboratories and so on. Advanced testing equipment and perfect testing means with annual output of 5 000 000 connecting rods. We continuously introduces advanced technology and equipment, and gradually realizes automated finishing process to ensure the creation of perfect products.
In 2011, the company passed the American ISO/TS16949 quality system certification and got the IATF16949:2016 certification in 2017. We are OEM supplier of FAW-Wuxi Diesel Engine Works, Yunnei Power, Yuchai Power, Yangdong and Shandong Huayuan Laidong Engine Co., Ltd etc.
Over the years, the company has been developing and innovating continuously to meet the needs of customers in line with the purpose and commitment of "Quality is the life of the enterprise, integrity is the soul of the enterprise". Sincerely welcome friends all over the world to visit and cooperate with us to create a better future hand in hand!
---
Competence in production machining!
We have 50 CNC machining production line. Our engineers have rich experience in research and development which can provide most cost effective solutions to our customers worldwide.
All producing processes, such as forging, heat treating, machining and packing, are finished in our factory. That is why we can provide you the connecting rod and forging parts with stable high quality. As an IATF16949:2016 certified manufacturer, we had established product traceability system. Besides, we have a strong technological team to solve various problems in application and use of our products .
Exporters of connecting rod and hot forging parts with a wide range!
Manufacturers of connecting rod of diesel engine, Heavy Automobiles for HINO, MITSUBISHI, NISSAN, KOMATSU, ISUZU, TOYOTA, YANMAR, CATERPILLAR, CUMMINS, STEYR, FIA&IVCEO, PERKINS, FORD, DEUTZ, MTZ, KAMAZ, etc.
---
Our Team - United, Cooperative and Efficient
We have a united, cooperative and efficient team, all members in their respective posts due diligence, mutual cooperation, to provide customers with professional and fast solutions.
---
The perfect combination of advanced hardware facilities and powerful team
to create high-quality products
---
Our Honor & Culture
---
Enterprise Vision - Building the First Brand of China's Automotive Connecting Rod Industry
Core Values - Integrity, Innovation and Excellence
Enterprise Style - Diligence, Strictness, Truthfulness and Practicality
---
---
After-sale Market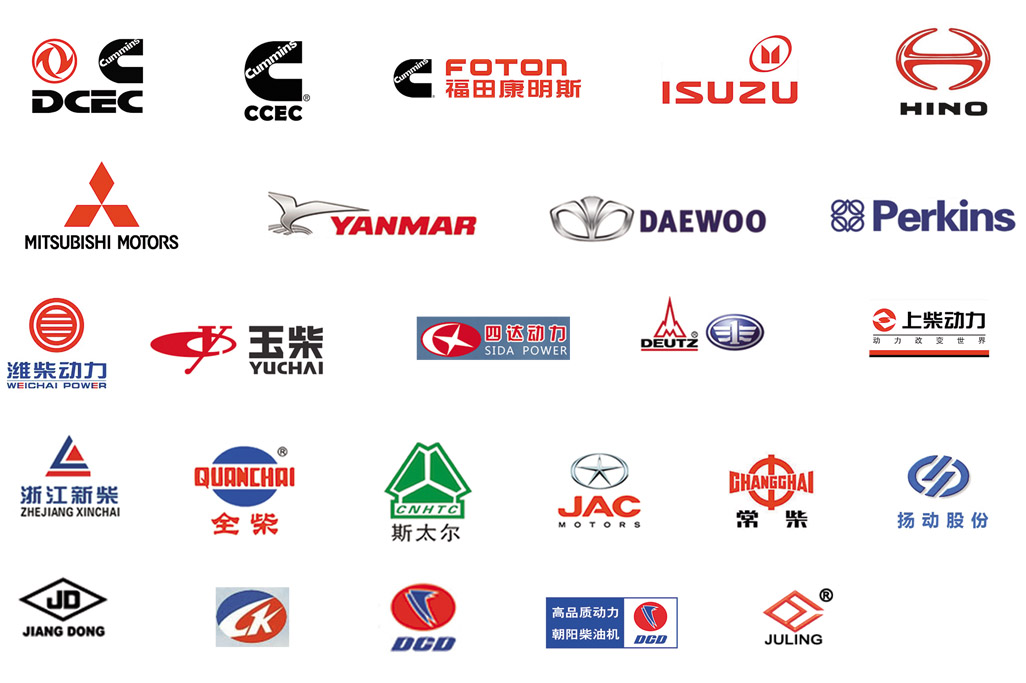 The Names Listed Above Are Registered Trademarks of The Original Equipment Manufacturers & Are Used Here Only for Reference Purpose
---
Service Tenet
Setting up an excellent business to meet the needs of users
Win by Quality, Create Reliable Products
To treat each other honestly and provide high-quality service